Lead Paint Strippers - Vac-Sand House Sanders
Totally Chemical Free Lead Paint Stripping Process.
Hazardous Chemical Paint Strippers.
Are You Using "Hazardous Chemical Paint Strippers" For Your Lead Paint Removal! Check It By Asking For And Reading The "Safety Data Sheet" For all The Chemical Paint Stripping Products You Decide To Use. Check If They Are Hazardous According To The "Safe Work Australia Health Criteria." Also If You Can Type Into Google "The Chemical Products That Your Using" Plus "Safety Data Sheet." Its Good Information!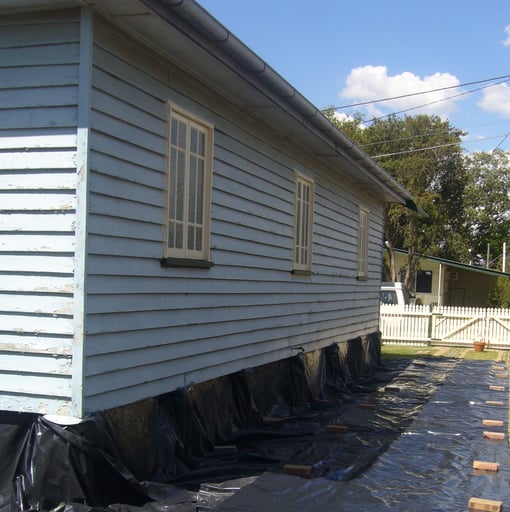 Plastic sheeting is placed on the ground around all wall areas having paint removal work done.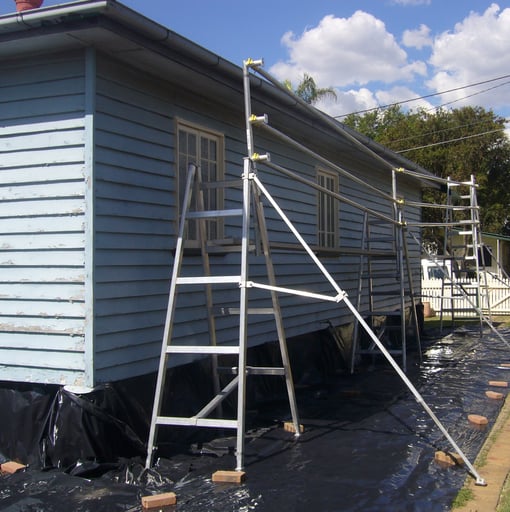 Trestles planks and regulation hand rails are set up to allow access and a safe working environment.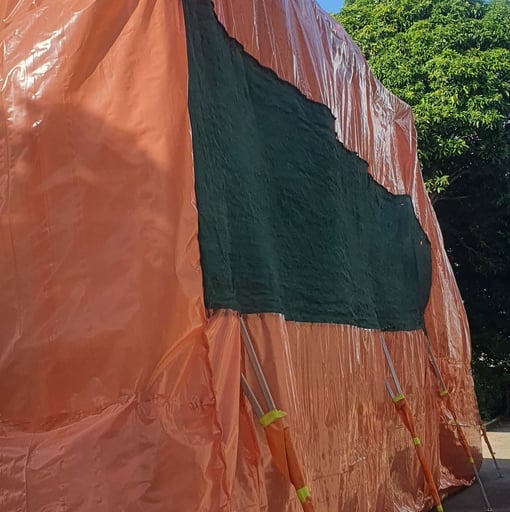 Totally enclosed paint removal areas are created by
hanging plastic over the trestles and handrails.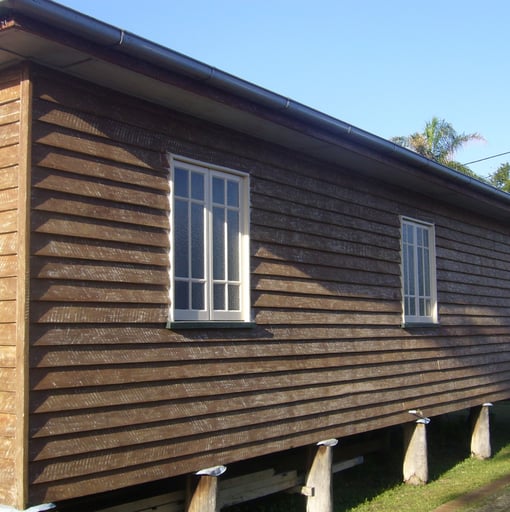 All trestles planks and handrails are dismantled. The
plastic sheeting is folded and removed for proper disposal.
Problems Using Hazardous Unsafe Chemical Paint Strippers.
Timber Damage - Toxic Chemical Waste - Chemical Residue
Chemicals that can Burn your Child's Skin, Irritate your Child's Eyes and have Inhalation Risks "Generate Extra Hazards" for your Family.
"Least Used" Chemical Paint Stripping,"If Its Hazardous" Its Not Safe!
Ask, Check, And Google All Chemical Products, "Safety Data Sheet."